Working as a Solutions Consultant in Denmark - Interview with Rasmus Thorsted
Tell me about your background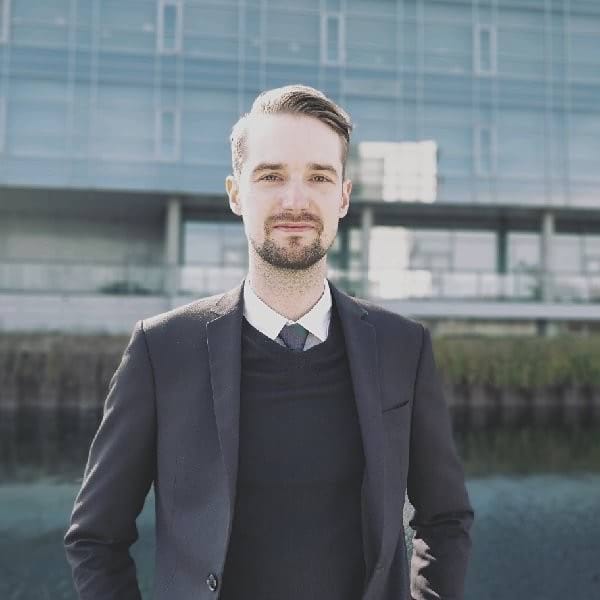 I am 30-years-old with a background in finance. I graduated with a degree in Financial management in 2013 and spent my first year on the job market working in a large pension firm. Besides my day-job, I have taken a degree in IT as I always found that to be interesting. On my spare time I enjoy playing cards with friends, working out and working on my hobby-gin project, trying to create a new Danish-based gin. 

What made you join the company?
In my previous job I always had a passion for automating and optimizing different processes, using whatever tool that was available. What started with excel macros, turned into more advanced mainframe macros and finally ended out in a Robotics project. I was part of the project from the beginning and quickly discovered the possibilities that RPA presented, and I was hooked! I worked with Robotics for a year at the pension firm, and when a was offered a job as an RPA Solution Consultant at Digital Workforce, giving me the option to really get into the world of RPA I didn't have much hesitations.

What kind of hesitations you had when joining, how was the reality?
It can always be difficult to leave a job that you enjoy, because you never know if the new job will be just as fulfilling and interesting. Digital Workforce was, and still is, a new company, working in a new type of business, and that made me wonder if it was the right time to join. But all my concerns were unjustified. This job is certainly interesting, with great colleagues and not many days being alike. The company is still new, but that only gives you the possibility of sculpting the company and role you possess. This is one of the things I find great about being part of a start-up, the opportunity to help sculp the future of the company and even the RPA business!

What are the best parts of being part of the team?
Working with a group of people sharing the same passion for RPA is a big part of what makes my team great. I work with a team of highly motivated and skilled individuals, from a very different background, which allow us to draw from each other's strengths and support each other's weaknesses. Besides my own Danish team, I can always count on my vast international team, Finland, Sweden, Norway and Poland, to help with all the issues that we could face. The flat hierarchy in the organization provides a relaxed and pleasant working environment, and at the same time insures that you'll be heard, even from the partners based in Finland. 
How is your normal day/week/month?
The normal day-to-day in a start-up is quite rarely the same in my experience. One day I'm hosting workshops at a customer, the next day analyzing and developing robots at the office, then going to sales meetings at a potential customer and perhaps ending the week going to Finland for a meeting. The company really support a learning mindset and gives each individual the opportunity to form their own day and responsibilities. Looking one month out in the future I can see the big picture goal, but how I get there is mostly up to myself, of course with the support and help from my country manager and team.

What would you say to someone considering joining your team?
If you would like to have a job where you don't always know what is going to happen tomorrow, where you meet new exciting challenges every day and learn a lot of new skills, then I would definitely recommend Digital Workforce as you next job. If you thrive in a fast-changing culture, where the only real obstacle for your personal development is your own ambitions. In the last 6 month I've become certified in Blue Prism, UiPath and Scrum master.