Welcome Leon Stafford, Sales Director, UK & Ireland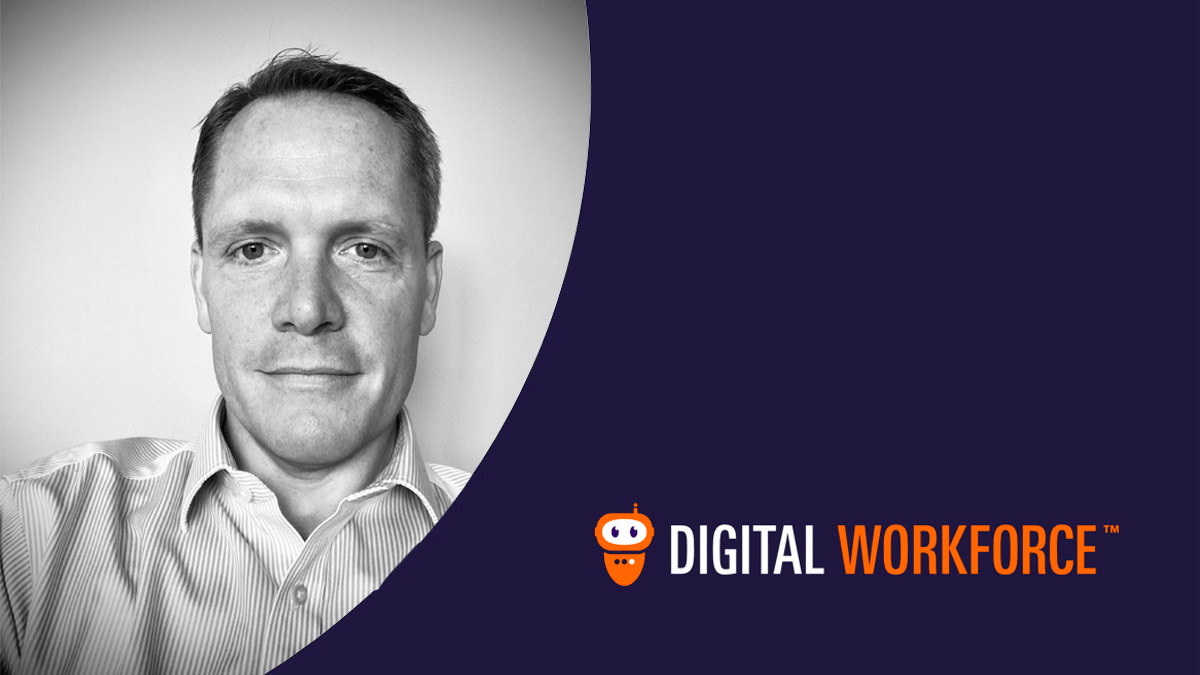 How did you end up working with automation in the first place? 
"Working in a contact center with loads to automate! I came across Blue Prism (Robotic Process Automation, RPA), which was perfect: offering a fantastic return on investment and a British company. Soon after, in 2016, I also decided to join their growing sales team."  
What have been the highlights of your career:   
Can you share your most memorable moments solving customer challenges?  
"Some of my career highlights have been working with UK's Ministry of Defense, UK Police, and ABB Group while employed at Blue Prism.   
At the Ministry of Defense, there were many critical challenges to solve with people and logistics. Being part of creating solutions that addressed the customer's needs was very meaningful to me.  
It was also exciting to support the UK Police because they weren't only automating processes but extracting data to use in Criminal analytics more effectively. Later, the department I worked with became the best in the UK to use data analytics in this way.  
At ABB Group, my final top pick, we got to do some fantastic work combining RPA with AI to scan people's CVs.  
Every company has its way of benefitting from automation and a different learning curve, making it so fascinating to work in this field.   
Most companies need help to set up and optimally utilize automation. However, there's an unfortunate trend where many service providers have promised their clients something huge but haven't followed through and met their promises.  
What I see we can do at Digital Workforce is go back to many of these companies and help them get to where they want to be. I think we are one of the few service providers that have consistently been able to deliver on their promise."  
How did you get introduced to DWF and why did you join the team?   
"I met one of Digital Workforce Founders, Jukka Virkkunen about 3-4 years ago. A big group of us who had the pleasure to meet Jukka and hear about Digital Workforce were impressed with the company's achievements and what they stood for. After that, I always wanted to either sell what they were selling or be part of the company. I've been fortunate in that way.   
Now, in 2021, I also hope to come back to my roots with Digital Workforce: Taking automation to the next level and putting it in action in Contact Centers – one of the areas I see great potential in the UK - where my personal automation journey began."  
What do you believe clients need today, and how can companies like Digital Workforce best serve them?  
"Starting with the big picture, I see automation as a central cog that changes the way governments and organizations deliver work to their communities— being an enabler of universal basic income and a better balance of work and home life.  
At many organizations, the everyday workload is already so much that it's difficult to say, 'oh, can you do automation as well.' But at the same time, the change is inevitable, and this gap creates opportunity for DWF. We can deliver automation as a service very quickly, effectively, and cost-efficiently. This kind of help is critical to many and means they can keep doing what they do best and build up their internal automation capabilities – to the level that they see fit - on the side, in peace.     
I already mentioned Contact Centers, but the most important automation gap in the UK can still be found in our health services. We can take away some of the strain from people working in healthcare and enable them to thrive. "  
What kind of co-worker are you? How do others receive you?  
Always the most easygoing in the group (until I met Karri Lehtonen!), laid back and engaging people.   
What is your favorite kind of day to spend with your colleagues: What would you plan for the team?  
Wine tasting and taking a cruise up and down the river Thames.   
What's one fact that's not on your LinkedIn profile?  
I'm really interested in Taoism. It is a way of living in harmony with the world. Sounds a bit like being a Jedi! Leon the Jedi.